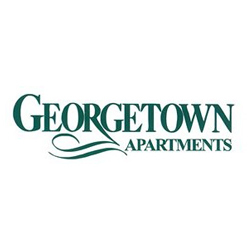 Maintenance Technician
Sorry, this job has expired.
Overland Park, KS
Georgetown Apartments is seeking a Full Time Maintenance Technician

Responsibilities include:
• Complete a wide variety of residential service requests
• Prepare apartment homes for rental
• Make repairs in areas such as HVAC, electrical, plumbing, pool, carpentry, dry wall, building exteriors, and appliances.
• Strong customer service skills.
• Participate in training in order to comply with new or existing laws.
• Ability to work a flexible schedule, including evenings, weekends and on-call emergencies.
• Two (2) years' experience in multifamily property maintenance preferred.
• Neat, clean, professional at all times throughout the workday and/or whenever present at the community.

This is a full time position with a weekly 8am – 4:30 pm schedule with on call rotation

Benefits Include:
• Paid Holidays, Vacation, Sick Time
• Medical Insurance
• Dental & Vision Insurance
• Flexible Spending Account
• Employee Discounts
• Short Term/Long Term Disability
• Life Insurance


Please click "Apply now" to apply today.

We are an Equal Opportunity Employer.
17925